8 tags
the time value of money
If anyone has ever taken Business Finance 101, the subject of this entry should ring a bell. The whole underlying basis of finance is estimating how money will grow over a certain amount of time - because when that amount of time is over, you want to have more. Making this estimation helps you determine whether or not to make an investment. The one thing my professor wants us to take from his...
O Come O Come Emmanuel
My favorite Christmas Hymn of all time is "O Come, O Come Emmanuel." Not only because of the song itself (Emmanuel means God with us in Hebrew, how cool is that?), but because of all the beautiful and interesting covers I've heard of it. So, I decided I wanted to make a post about my top O Come, O Come Emmanuel covers in no particular order. Sufjan Stevens - Songs for...
harry potter's superiority over twilight.
I have to write an "entertaining" speech for my speech class about anything I want. It has been WAY too easy to write one about how much better Harry Potter is than Twilight, in pretty much every aspect. And I've really enjoyed writing it. Harry Potter marathon next week. So excited.
"Any world religion is much more complicated than just one thing. You can't..."
– Sufjan Stevens http://fuckyeahsufjanstevens.tumblr.com/post/11827576631/interview-on-dublin-radio-2004-sufjan-discusses
we won't need legs: I might have been "born this... →
wewontneedlegs: I feel like a lot of the time we just use our flaws (internal of course) as excuses to do whatever the fuck we want. Just because "nobody's perfect" doesn't mean we have to settle. There's nothing wrong with accepting the fact that we are indeed flawed creatures. But I think a problem arises when…
1 tag
not one person knows every single person that you know. 
Marge at Large: A post whenever you feel like it... →
margeatlarge: That is completely untrue. Doctors have absolutely nothing to do with tumblr, and they would probably only give you hepatitis if they were mad scientists. And it would be a form of hepatitis that also gave you a lot of extra body hair and a super human brain. But since I already possess both of… My friend Marge is studying abroad in Madrid right now….. and she is...
7 tags
"Sow for yourselves righteousness; reap steadfast love; break up your fallow..."
– Hosea 10:12
a slice of the holy land
I wrote this awhile back for my third year writing class, and am now just sharing it. Just cause. My eyes gaze out on the Jerusalem skyline. Calls to prayer echo in my ears as crosses try to stand tall by the minarets of mosques. The Temple Mount stares blankly into the sky, crushed by the Dome of the Rock. In the distance, one grey mass lines the edge of the holy capital of the world. Unlike the...
1 tag
1 tag
"It sounds like Devendra [Banhart] kind of grew up in this strange kind of..."
– Sufjan Stevens (via fuckyeahsufjanstevens)
mugs & cats
anyone who knows me, knows I can act like a cat. sometimes I just post up. or roll off of things… like a cat. I like cats. I also like dogs. so don't call me a cat lady. I also like mugs, and collect them. just recently, I got a stellar one with hot air balloons on it from goodwill for 50 cents.  one of my favorite mugs is one I got from salvation army as a child for my dad for...
"An object, just by the nature of its physical being, resists possession in a way..."
– Sufjan Stevens (via fuckyeahsufjanstevens)
"I saw God on the river panning for gold. I saw God in the forest teaching tai..."
– Panning for Gold, Ben Sollee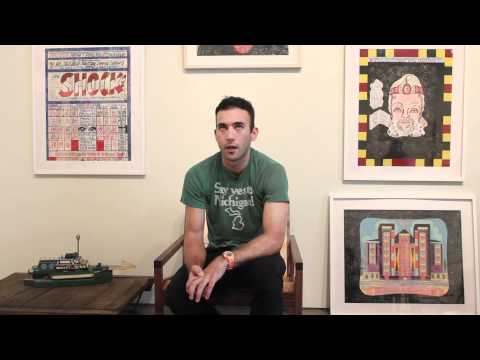 "Life is like banquet food, pleasure to peruse…"
– What Me Worry, St. Vincent
4 tags
"Seriousness is not a virtue. It would be heresy, but a much more sensible..."
– Orthodoxy, G.K. Chesterton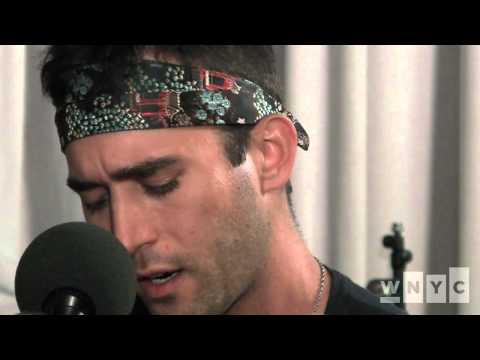 "…I think the song—its greatest realization—becomes its own, has its own..."
– Sufjan Stevens
You can't be buddy-buddy with everybody. But you might as well try.
"Mysticism keeps men sane. As long as you have mystery you have health; when you..."
– Orthodoxy, G.K. Chesterton
"How could I dream of such a selfless and true love? Could I wash my hands of..."
– Montezuma, Fleet Foxes
here, there, and everywhere
Hello Friends -  When I ventured to New York City last week (I'm now writing from Maine and will be home in Texas next Tuesday) and got to see my pal, Sarah Stimson, I began to realize how lucky I have it. I mean, in regards to friends. It seems that this summer I've been here, there, and everywhere - and here, there, and everywhere I have friends that are talented beyond belief. And...
Perpetual Tourist →
saraheatsthebigapple: Here is something I've been thinking about a lot lately: in life, we should be tourists. Never become so adjusted to your surroundings that you aren't positively in love with the sight of the tops of buildings as they kiss the sky. Maintain the ogling, upturned gaze of a traveler. Bring your…